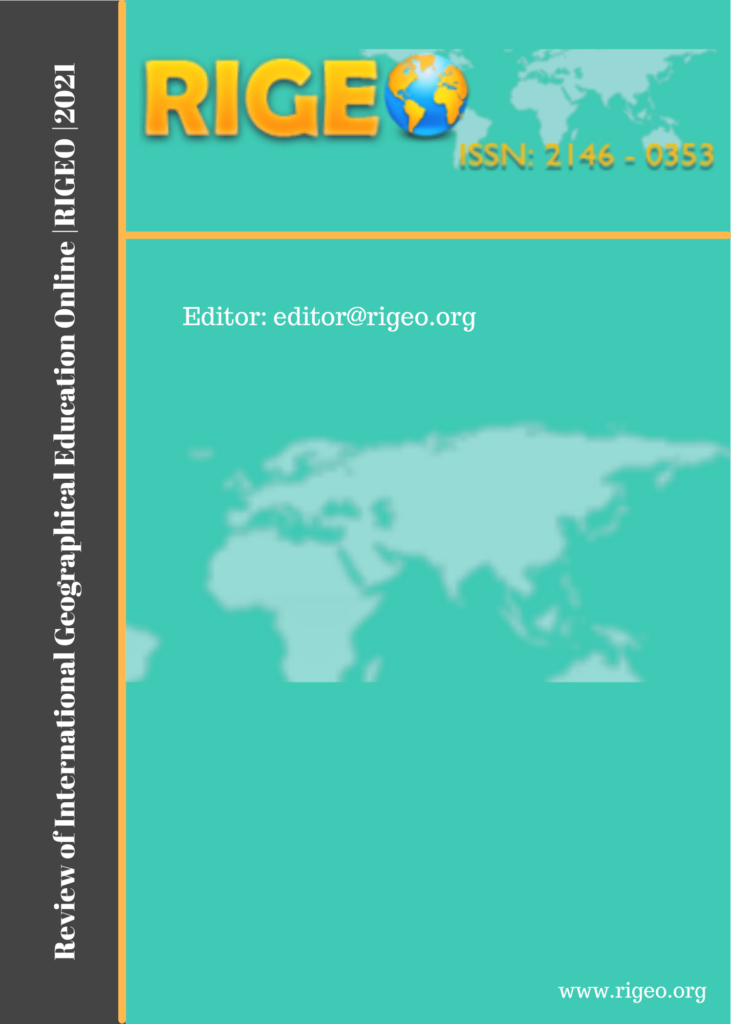 Review of International Geographical Education Online (RIGEO) is an open access, quick and a double-blind review publication in geography education, social studies education and related disciplines (such as environmental education, earth sciences education, geology education, biology education and etc…).
ISSN: 2146- 0353 (electronic)
Publication Frequency: From Jan 2021, 12 issues per year (Monthly)
Review of International Geographical Education Online (RIGEO) is an international online, referred journal which welcomes articles on all aspects and in all levels of education systems from pre-primary to upper universty.
RIGEO seeks to build bridge between geography teachers, researchers, policymakers, and practitioners upon best theories and practices in learning, teaching, training, curriculum, textbooks etc. in geographical education, social studies education and related subjects.
RIGEO has an international scope; therefore, authors are encouraged to focus on the aspects of their research/activities that make the work relevant for the larger community and policymakers in a global dimension.
RIGEO is published three issues per year and provides immediate open access to its content on principle that making research freely available to the public to support a greater global exchange of geographical education knowledge including social studies education.
We encourage readers to RIGEO' open-access library. Editor will send newly published articles of your subject choice every month. Use the Register link at the top of the home page of the journal to submit your next research for possible publication.This registration will result in the reader receiving the Table of Contents by email for each new issue of the journal.This list also allows the journal to claim a certain level of support or readership.See the journal's Privacy Statement, which assures readers that their name and email address will not be used for other purposes.
If an article is original, unpublished, and plagiarism-free [acceptable Similarity Index is no more than 15%, it will be chosen by the Editor. Turnitin-tested, which focuses on a big topic specific to the journal's goal and reach. By stimulating fresh and interesting issues in the minds of users, the study topic addressed in the article can be helpful to both readers and researchers. The author should attempt to come up with a new framework or hypothesis, or improve on one that already exists. Methods should be used with caution and reason. High-quality published literature in a related area may be used to validate the discussion and inference. Finally, the essay should be well-written, understandable, and reader-friendly, with rational points that are not internally inconsistent. Visit this page to learn more about your manuscript's chances of being released.
We strongly urge review librarians to include this journal in their electronic journal collection. It's also worth mentioning that this journal's open source publication framework is ideal for libraries to host and use for journals that their staff members are interested in editing.